GET $59 TICKETS NOW!
SELECT A DATE & TIME BELOW
INDICATES BEST AVAILABILITY
TICKETING TIPS
Step 1
Choose your preferred date from the calendar above.
Step 2
You'll be taken to the Telecharge website. Choose the number of tickets you'd like and click the price range you're looking for. Then click "Next."
Step 3
Hover over the seating chart to find the price/section of your desired seat. Click to select and press "Buy."
Buy Now
WHERE DO YOU WANT TO SIT?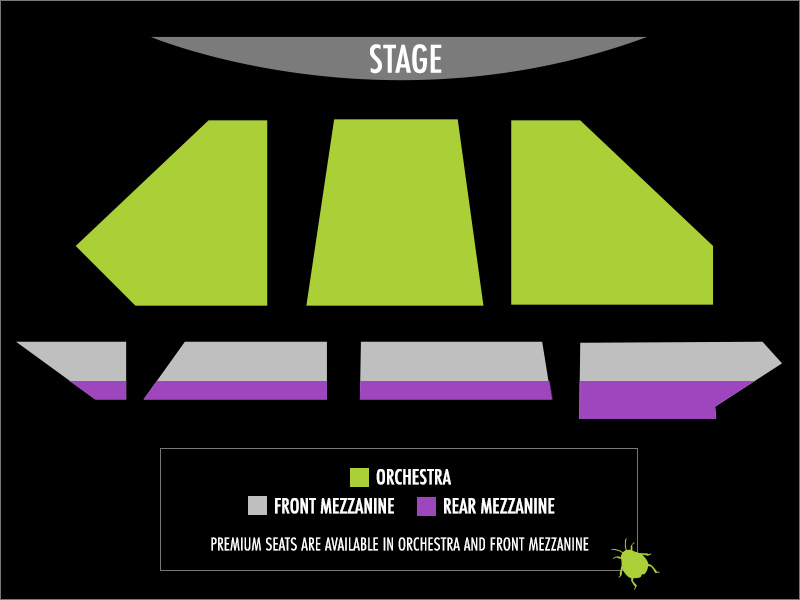 CLICK TO ENLARGE
Premium Seats
$199 - $377
The very best seats in Orchestra and Front Mezzanine.
Orchestra
$69 - $179
Located at floor level, these seats get you close to the action.
Front Mezzanine
$99 - $159
Located on the second level of the theatre, these seats have the best view of the whole stage.
Rear Mezzanine
$59 - $99
Located in rows E - J of the Mezzanine, these seats have a great view at a more affordable price.
HOW TO ORDER:
To book your tickets, CLICK HERE, or call Telecharge at 212-239-6200
ADDRESS:

Winter Garden Theatre
1634 Broadway, NYC
BOX OFFICE:
Monday – Saturday: 10AM – 8PM
Sunday: 12PM – 6PM
RUNNING TIME:
2 hours and 30 minutes with a 15 intermission
GROUPS:
To book your group of 12+ CLICK HERE or call Broadway Inbound 866-302-0995
DIGITAL LOTTERY:
The BEETLEJUICE Digital Lottery will open for entries at 12:00am on the day of the performance. To enter the BEETLEJUICE Digital Lottery CLICK HERE - winners can purchase up to two $43 tickets. Matinee winners are drawn at 9am, with evening winners drawn at 2pm. Winners will be notified via email and/or text shortly after the drawing, and have two hours to purchase their tickets.
AUDIENCE:
BEETLEJUICE is recommended for ages 10 and older. Children under the age of 4 are not permitted in the theatre